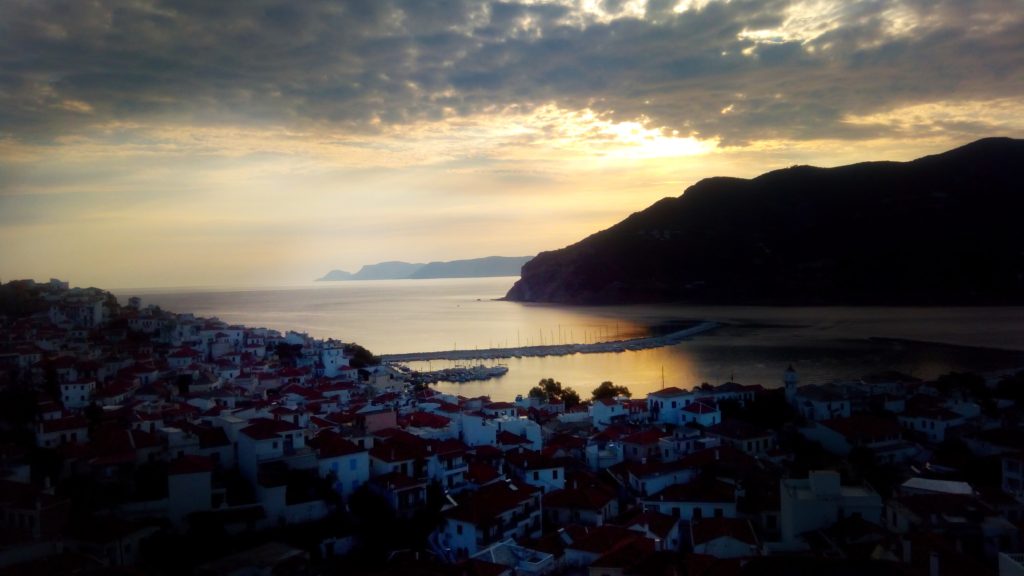 The sunrise on Skopelos is a dream today. Luckily, my father's gymnastics got me up so early.  Otherwise I would have missed this wonderful view from the balcony of our Denise Hotel. An unforgettable moment.
On the way to a special rock
After that it remains cloudy and so we decide to leave for Agios Ioannis after breakfast. Agios Ioannis lies on the northeastern tip of Skopelos. Some nice scenes for the movie Mama Mia were shot there. Here are some of the scenes:
This time we choose the route through ´s inland of Skopelos. A narrow but beautiful route full of green pine forests and great views. About 50 minutes after departure we reach this bare rock with the chapel Agios Ioannis on the summit.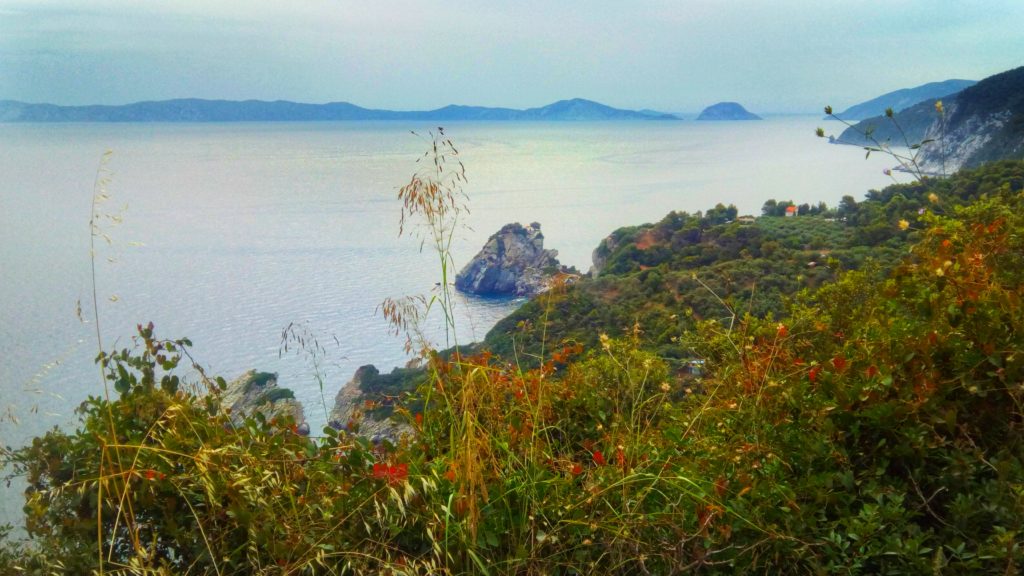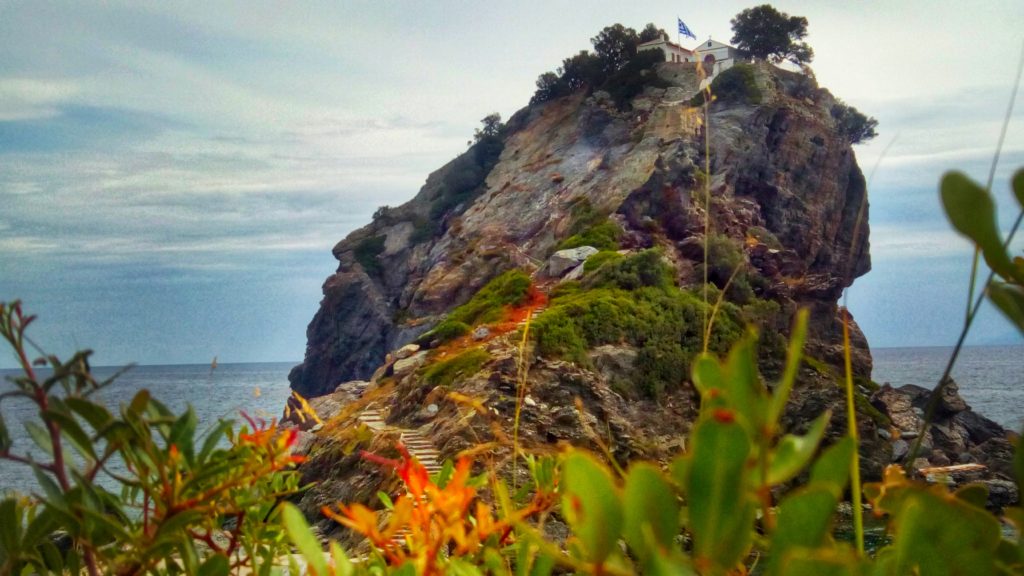 t is still early and apart from my father and me there are hardly any other tourists there. My father is always in a good mood today. I was wondering if he could climb the many steps. Totally free. He's in great shape, raving and dancing.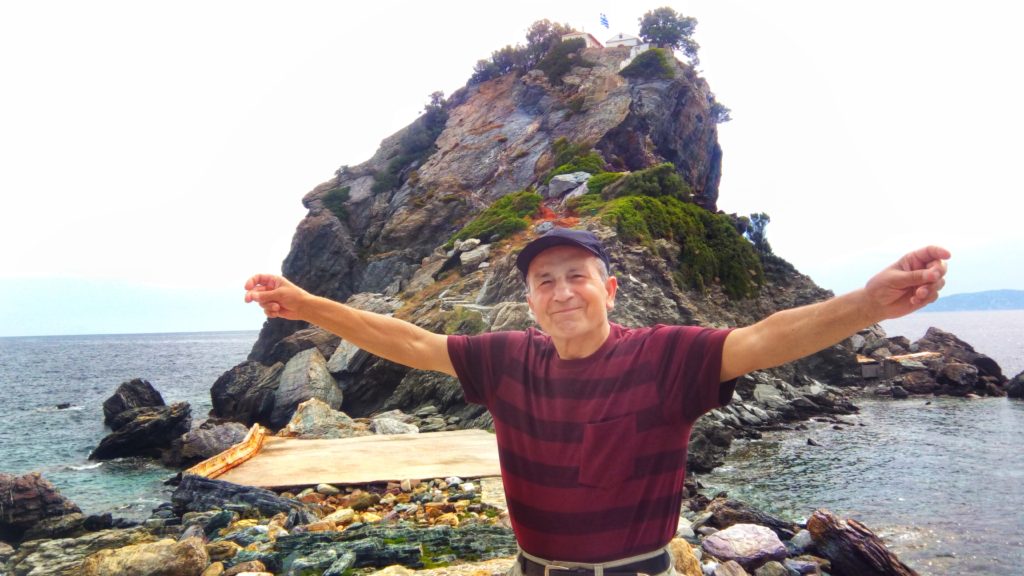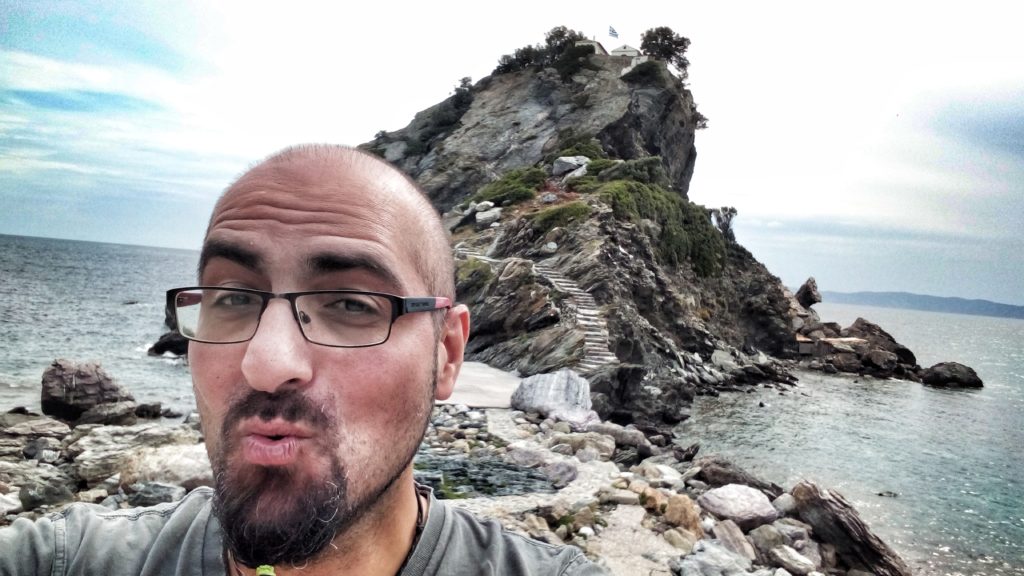 The view of the island of Alonissos and the sea from the top is magnificent. But I like the rough area around the rock just as much and I can't get enough of taking pictures.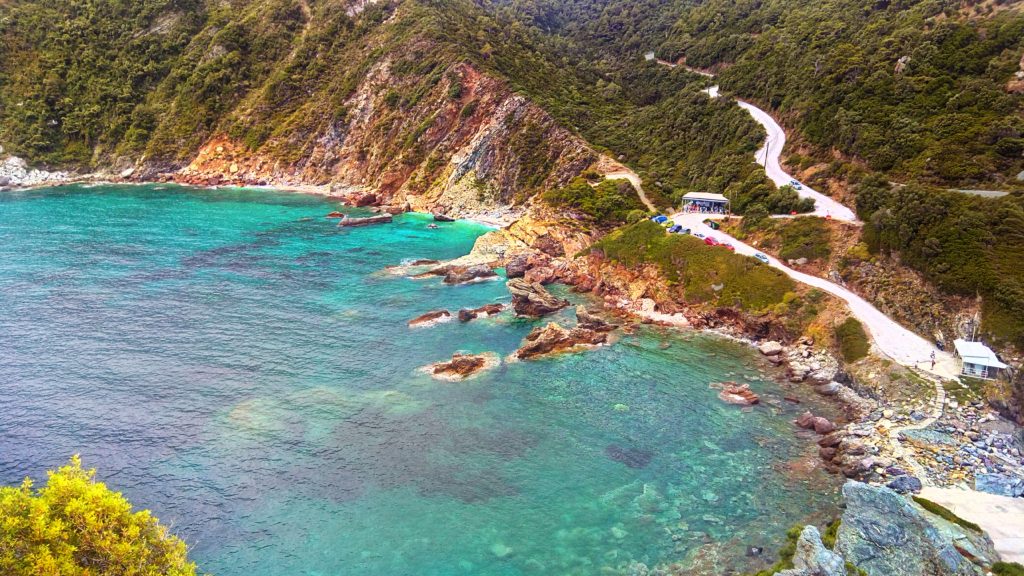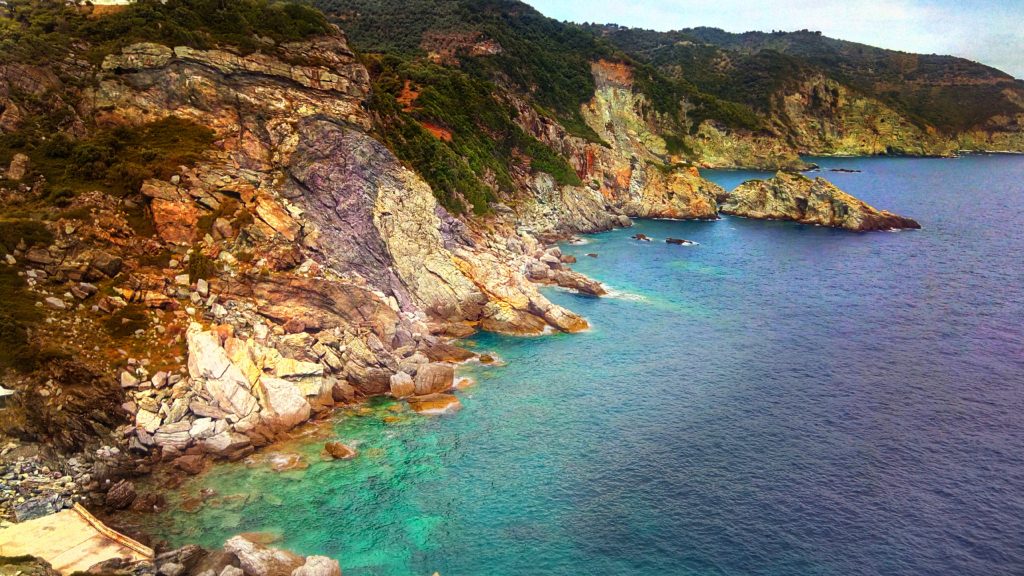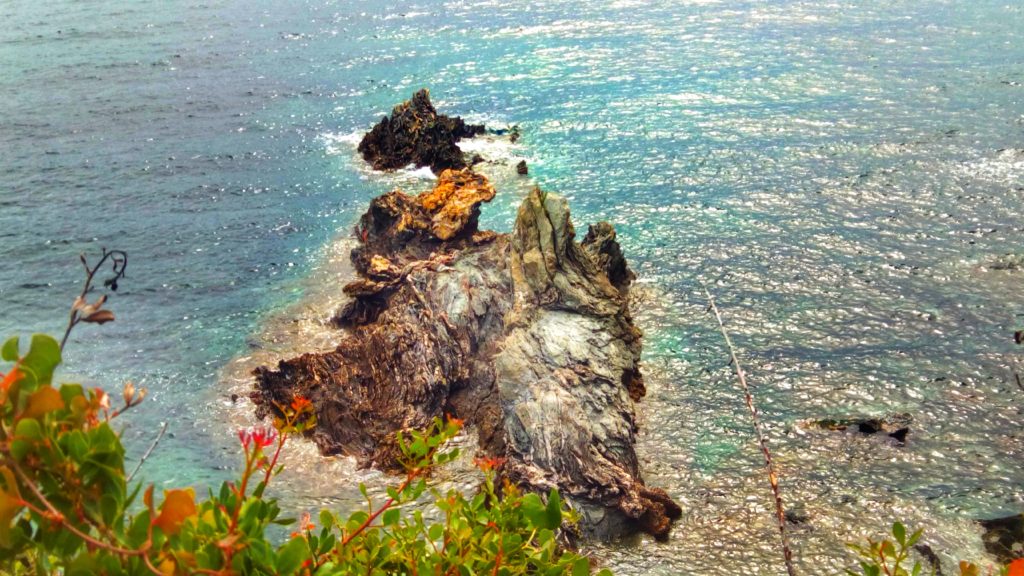 When we want to descend again later the tourist flow starts slowly. Lots of rental cars and tourist boats are now slowly taking aim at the place. Time for us to go to Kastani Beach. There we want to swim and rest.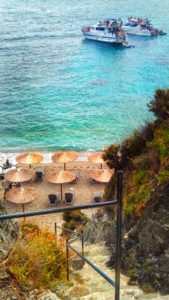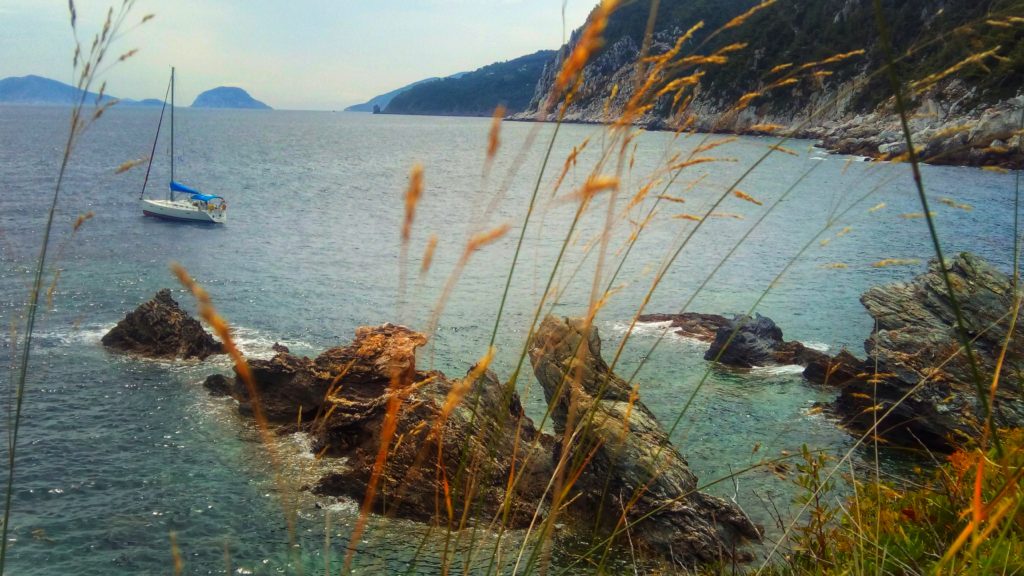 Next highlight: Kastani Beach
But my 80 year old companion has become tired and falls asleep on the way. When he wakes up we have already arrived at Kastani beach. I am immediately ready to jump into the beautiful blue and clean water.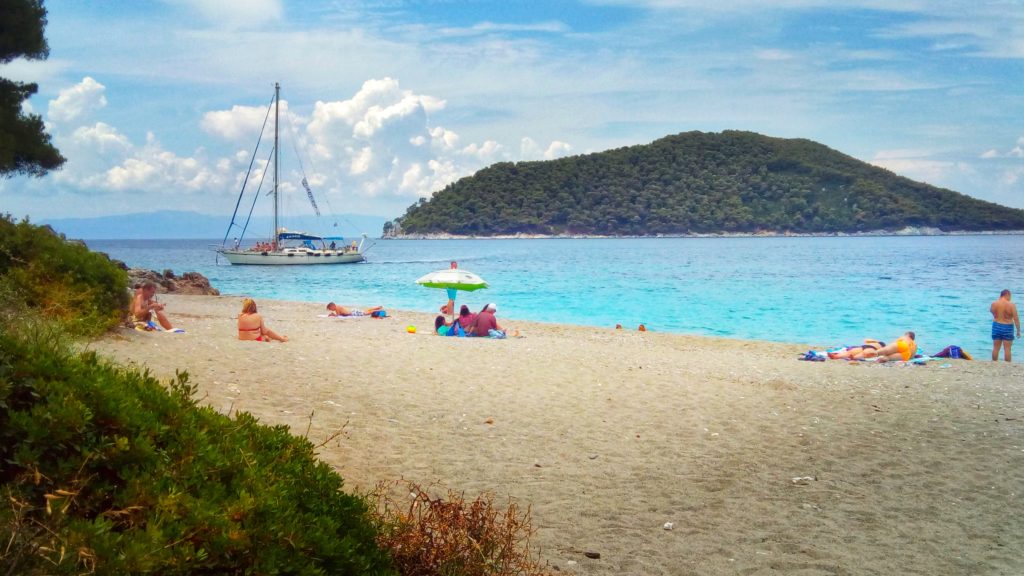 My father wants to wait for the sun and as if she had listened to him, she joins us shortly afterwards, as well as a light swell. We enjoy this bath to the fullest. The water feels great on the skin and head.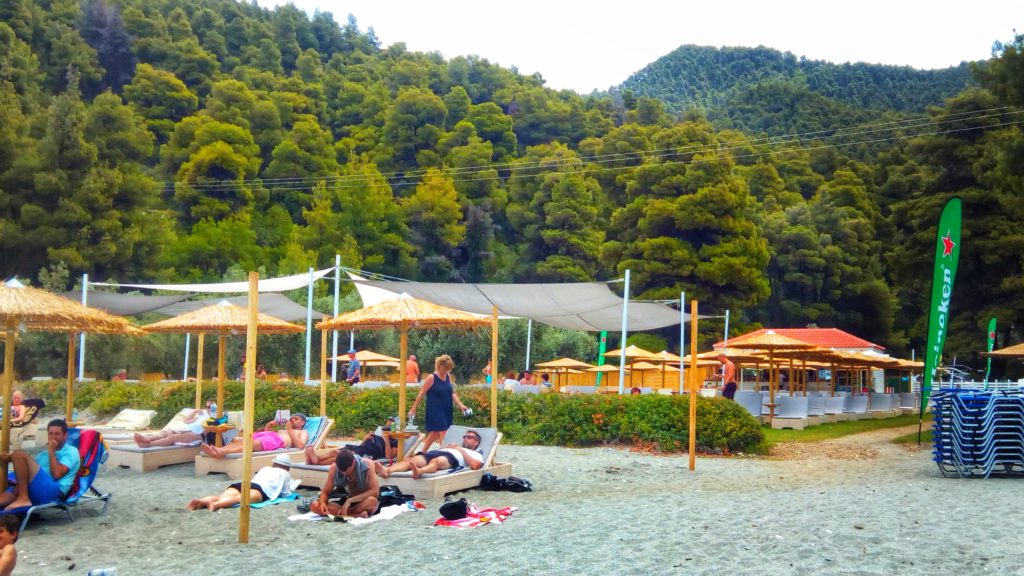 The Beach Bar there is also beautifully laid out. Sunbeds and umbrella cost 7 € (as with almost every beach bar on Skopelos). Directly behind the Kastani Beach Bar the tree-rich green mountains of Skopelos rise up again. The sight is beguiling.
Only in the late afternoon do we have to go back to Skopelos town.
I am really enthusiastic about how much my father participates in the whole "program" at the age of 80. Even if he gets grouchy in between times out of tiredness and goal-driven on me, I experience him increasingly happy or at least balanced.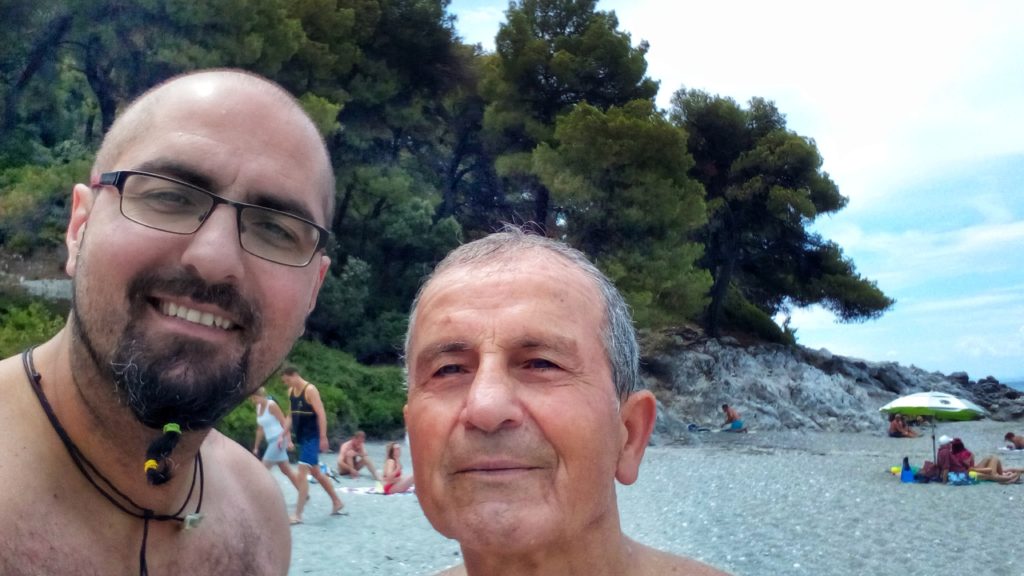 More infos about Jan and Lutz
Arrived at the hotel I ask Maria, our hotel manager, for Jan from Munich. She's touched when she answers me. She was a close friend of Jan's. She felt him to be a person who hardly spoke but had an enormous effect through his eyes and body language.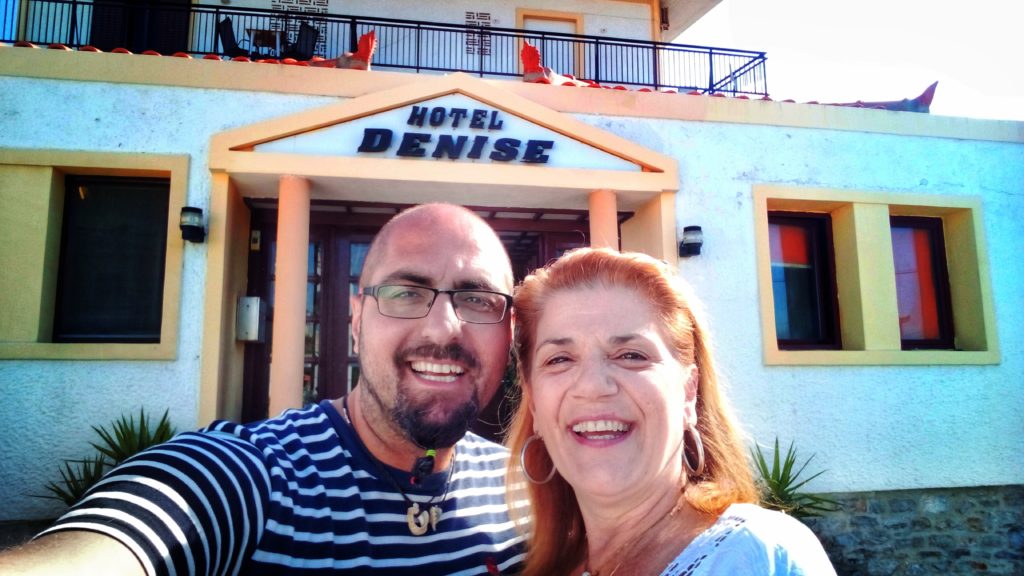 Maria erzählt mir, dass Jan und Lutz, den Lebensstil von Skopelos von Mitte der 70er Jahren bis Anfang der 2000er maßgeblich geprägt haben. Ein freier und intellektueller, lebensbejahender Lebensstil. Wie schade, dass ich nirgends Bilder von ihnen auftreiben kann, denke ich mir.
In the Emporium near Rita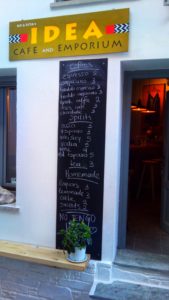 Later I visit Rita in your shop, Emporium, at the harbour of Skopelos town. She, too, has not forgotten the island's past.
She adds that Jan was the more emotional person, Lutz was a good-looking artist. You two have attracted many more people to Skopelos. The island really flourished then.
But we also talk to Rita about other topics. She is also interested in the deeper meaning of my journey and can understand the meaning behind each of my words.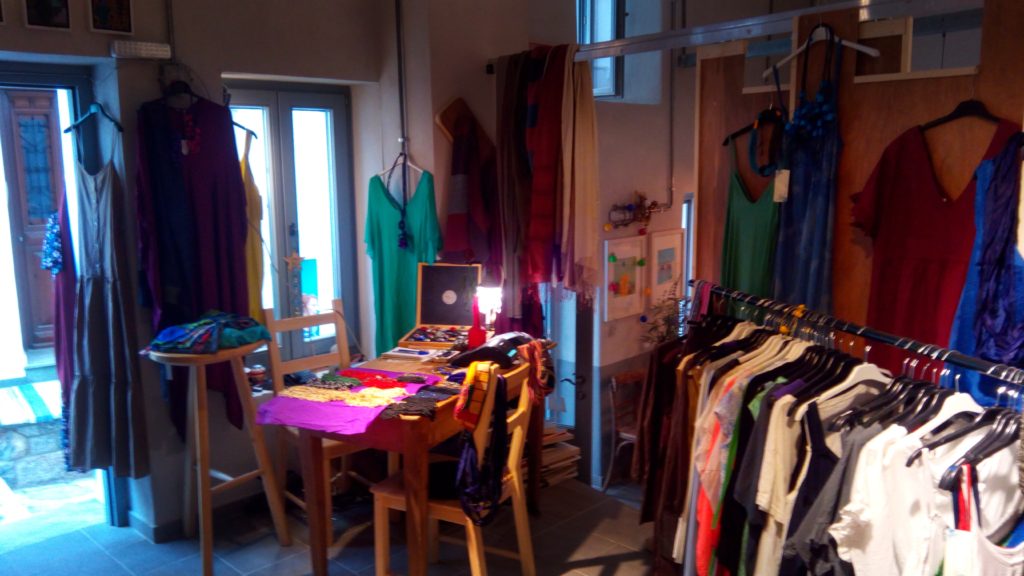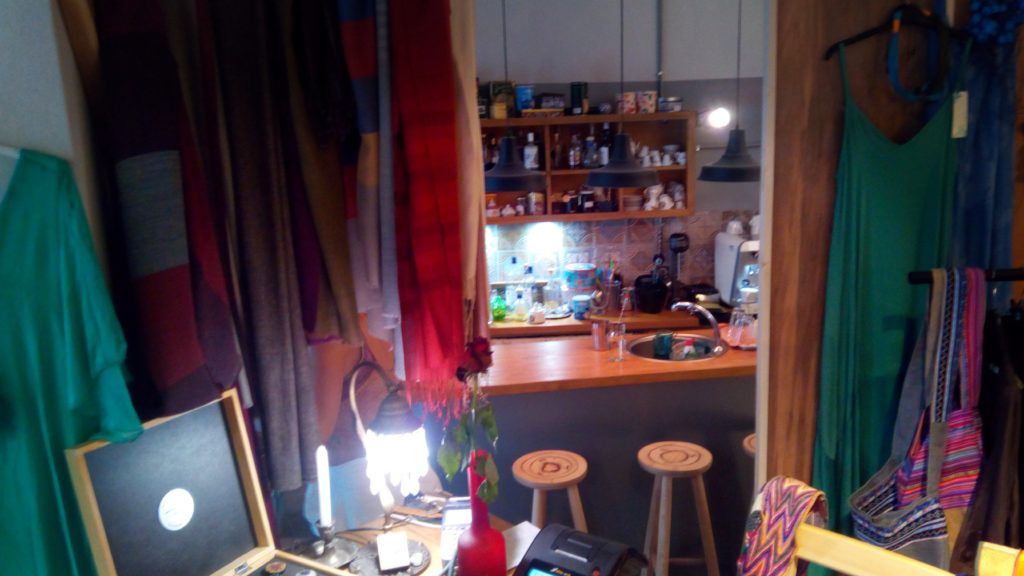 She agrees with me that living what our vocation or passion is gives us a completely different quality of life.
She believes that most diseases in us are caused by the fact that we do not do this and that we gradually develop blockages that eventually lead to a pathological state. She seems so calm and conscious to me when she tells me that. She looks me in the eyes and feels how much I can feel what she says.
Another beautiful day on Skopelos is replaced by the night. I feel an increasing attraction of this island to my soul. Nature, the colours as well as the people have to a large extent this radiation on me, after which I yearn. Our days on this green-blue paradise and in Greece are coming to an end. That makes me a little sad. But maybe it's just a short goodbye.
All text translated from german with DeepL